Personality!                                                   
Edit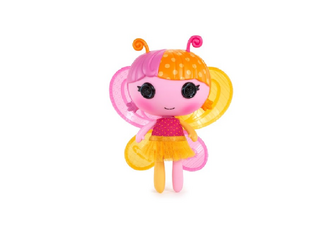 Fairy Tulip inspires her friends to work together and get all things done. No problem is too tricky for her to solve or do even when it involves her fear of flying over strawberry milk. (OH NO!)
                                                              /\
                                                          Yummy!
And her Big Sister is...
Edit
Tulips pod is a fuzzy orange pod with a dark pink stem,heart, and zip.It is a peanut shape,like Fairy Daffodil's pod.